Our Read-a-Thon will continue into next week. We will celebrate reading and Read Across America in honor of Dr. Seuss's birthday by having a fun week of activities. We hope that everyone will participate!
Monday - Fox in Socks Day - Wear crazy socks.
Tuesday - The Cat in the Hat and The 500 Hats of
Bartholomew Cubbins - Hat day (Yes, we do realize it's
also picture day so bring your hat to wear after your
picture has been made).
Wednesday - Wacky Wednesday - Wear mismatched or
tacky outfits.
Thursday - Oh, the Places You Will Go! - Dress as a tourist or
wear a shirt you from a place you have visited or a shirt
someone else gave to you as a souvenir.
Friday - Happy Birthday to You! - Dr. Seuss story celebration!
Dress as your favorite Dr. Seuss character.
A huge thank you goes out to all who have made a contribution to our Read-a-Thon. There is still time to help us reach our goal of $6000. Any amount is greatly appreciated. You make make your donation by visiting the link below or stopping by the school and giving at our office. Money raised will be used to buy new books for classrooms and our Library Learning Commons.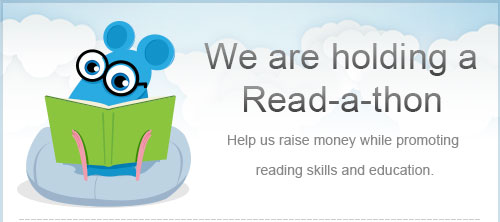 SOAR News and Events
February 2018 Important Dates
2/06 Parent Conferences 3:00-6:00
FCS Parent Meeting Grade 5 only 6:00
2/07 Ident-A-Kid
2/09 100th Day of School
Valentine Dance 2:50-4:45. Dismissal @ gym. Car tags required.
2/14 Valentine's Day School Clubs Begin
2/15 OFES Winter Arts Festival 5:00-7:00
2/16 Classroom Awards for Second Nine Weeks (Grade levels will announce times)
2/19 Read-a-Thon Kick-off.
Parent/Student Read-In 8:00-8:15
2/23 Grade 5 field trip to Discovery Place
2/26 Progress reports go home with students
2/27 Spring Pictures
What's Happening at OFES?
We have completed the first half of the school year and our students are making great progress. I am very proud of their efforts and am astonished at how much they have learned. One thing that is crucial to student success is good school attendance. Several of our students have missed a significant number of days this school year. Please make a special effort to have your student at school every day unless they are vomiting or have a temperature above 99 degrees. Please call me, if you have any questions or concerns. I will be glad to help in any way possible. We want all of our students at school EVERY DAY. They are missed when they are absent.
On February 14, we will begin our Leader in Me School Clubs. Leader Club Time gives students the opportunity to explore interests in a variety of areas as well as try new hobbies, crafts and activities. Clubs will meet every other Wednesday, 1:20-2:20. Attached to this newsletter is a menu of the club choices for this semester. Please help your students pick their top 3 club choices, ranking them 1st, 2nd and 3rd. Menus need to be returned to your student's classroom teacher by Thursday, February 8. We will begin club registration on this date. We will do our best to ensure students get one of their top three choices of club sessions.
On Thursday, February 15, from 5:30-7:30, our talented students will be displaying their artwork at the 2nd Annual Old Fort Elementary Winter Arts Festival. This event is being coordinated by our art teacher, Mrs. Stephanie Lindley and our SEE staff. The event will be held in the gym. Parents and grandparents will have the opportunity to see several of our talented students perform as well as purchase your student's artwork. All monies will go to support our school art program.
On February 19, we will kick off our school Read-a-Thon. To help us kick off this event, we would like to invite parents to come in and read with their students on Monday, February 19, from 8:00-8:15. We will be sharing lots of information about this event very soon.
Thank you for being amazing supporters of our students, staff and school.
Respectfully,
Mrs. Jill Ward
Principal